Welcome to
Elmo4fun's website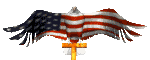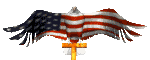 Music
Motorcycles
My Friends
Photos
Message Board
Links
Guest Book
---
This is my home page.
There are many like it but this one is mine...lol.
Here you will find everything you never wanted to know.
I've been told that this site needs an update... ill try and do that soon.

---
---

This site is in a state of artistic flux...
some pages are still under construction.
please check back for updates.

---
This site is constantly updated
and best viewed at 800x600 resolution.
Please check back frequently for updates.
[Last Updated: April 29th,2003]
Designed with Notepad for Netscape Communicator/Internet Explorer

visitors since 10/21/01


Home | Music | Links | My Friends | Motorcycles
Message Board | Photos | Guest book | E-mail


problems/comments on this website
E-mail the webmaster.